Mission Statement of the Benevolent and Protective Order of Elks
of the United States of America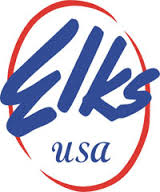 To inculcate the principles of Charity, Justice, Brotherly Love and Fidelity; to recognize a belief in God; to promote the welfare and enhance the happiness of its Members; to quicken the spirit of American patriotism; to cultivate good fellowship; to perpetuate itself as a fraternal organization, and to provide for its government, the Benevolent and Protective Order of Elks of the United States of America will serve the people and communities through benevolent programs, demonstrating that
---
Press release from the Elks National Veterans Service Commission: NOVEMBER IS ELKS VETERANS REMEMBRANCE MONTH.
---
From our fantastic therapists…
This September 2021 Florida Elks Children's Therapy Services newsletter was composed by Jeanne Martin and Christina Walker,  two fantastic therapists who serve the South Southwest District. In this issue they include messages from ALL our therapists sharing their thoughts to let us know how grateful they are for the dedication and support received from the Florida Elks Children's Therapy Services leadership team and all Florida Elks throughout the COVID pandemic!
Meet the therapist for the Southeast Central District here.
For more information contact Colleen Gallant at cgallant@floridaelkscts.org, call 800-523-1673 or visit their website.